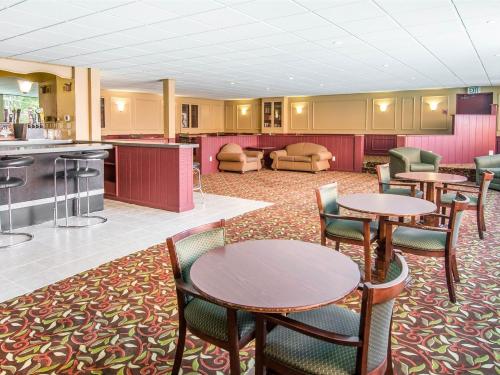 $169 king suite for two.
Includes a $20 gift certificate to our in-house Pub & Grill.
The perfect date night idea! Enjoy a relaxing getaway with your sweetheart and a dining certificate to our Pub and Grill with games. Take a swim in the pool, and stay a night at the Quality Inn!
*Not available during event weekends.